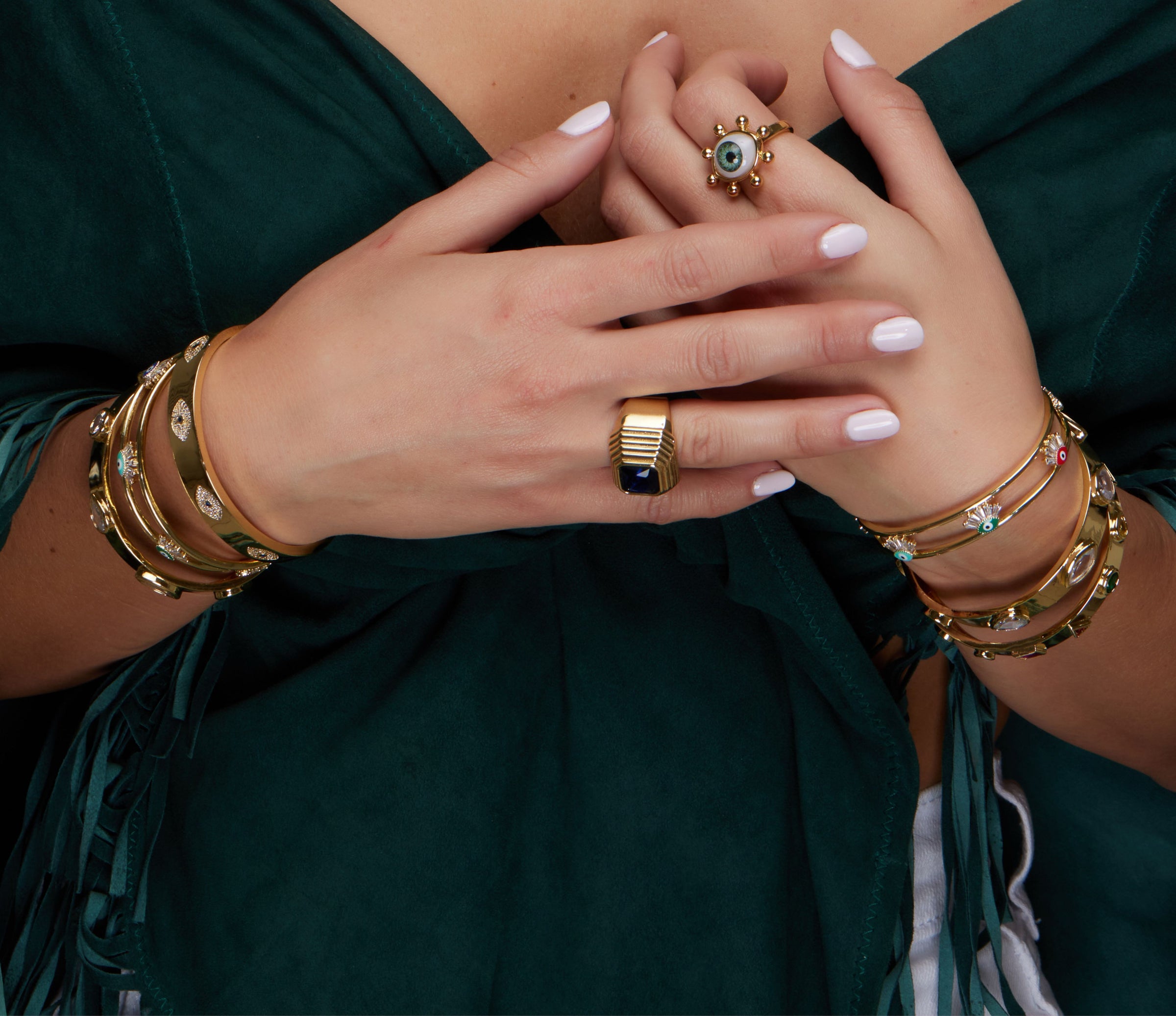 Mannaz Designs offers an exquisite collection of handcrafted bracelets that are perfect for every occasion.
From friendship gold bracelets to stunning hand-beaded gemstone bracelets, our collection has something special for you.
Our Evil Eye Collection of bracelets is one of our most popular, and we are constantly adding new styles. The magic of the Evil Eye is reflected in our bangle bracelets and Miyuki beaded colorful bracelets, perfect for adding that wrist party that you'll want to wear all the time.
Our bracelets are not only a perfect addition to your own jewelry collection, but also make an ideal gift for friends and family. If you can't find the perfect bracelet from our collection, don't worry, we also offer custom-made bracelets. Simply contact us through our email, and we will work with you to create the perfect bracelet that reflects your unique style and personality. Shop Mannaz Designs bracelets today and elevate your wrist game!